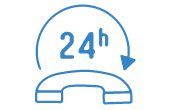 AVAILABILITY
We accept your orders 24 hours a day, 7 days a week. Call us now to arrange your transport for the day!
+48 601 70 33 31
+48 691 70 33 34
+48 601 73 82 75
+48 717 93 27 43 (phone/fax)
e-mail: biuro@ramzes.wroclaw.pl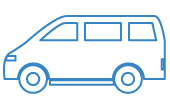 CARS
All our vehicles are modern, comfortable VW Caravelle Comfortline 8-seater vans, bought from an authorized dealer. They are fitted with air conditioning, Wi-Fi, and GPS navigation. The long version models offer a great deal of luggage space. The sliding doors give easy access to all seats and baggage is easily accommodated through a rear tailgate. Last but not least, our cars are always clean and tidy.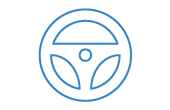 DRIVERS
Our drivers are professionals with a long-standing experience and excellent knowledge of current road situations. They speak communicative English. They are friendly and skilled in customer service, which is a guarantee of a pleasant atmosphere during each journey.
We have introduced the option of transactions settlement with a credit card and money transfer, which are conducted through dotpay.pl


DotPay Electronic Payments – A Poland-based secure system that allows you to pay with credit and debit cards instantly. This is the fastest method of payment that allows for faster order processing. Using DotPay you do not send any data (including card number) to Ramzes Transport Company. This method is completely free of charge to you.
You can pay for the service by card to the driver








Chauffeur-driven car hire – our offer
We are a transportation company located in Wroclaw. We offer passenger transport starting in Wroclaw or its vicinity, or ending here. Our fleet consists of comfortable chauffeur-driven 8-seat minibuses and vans for groups and individuals alike. We provide a comprehensive licensed passenger transportation service both for private individuals and companies. We can supply you with the following quality cars: Volkswagen Caravelle and Volkswagen Multivan for either your journey alone, or the whole day, at very competitive rates. Our full door-to-door service ensures you get the most out of your time, and the best value for your money!
Our services include:
individual and small group transport both in Poland and in the whole of Europe,
business travel,
airport transfers,
small group travel and sightseeing tours,
full day or evening hire for weddings (guest transfer to/ from ceremony, reception, hotel), group outings, to restaurants, pubs, clubs, visiting friends or family,
and more!
Wroclaw Airport Individual Transfers
We offer you personal transportation service – Individual Transfers from Wroclaw-Strachowice Airport to the city, and from the hotels to Wroclaw Airport. We will also carry you from Wroclaw to any place of your choice, and from anywhere in Europe to Wroclaw.
We hope to be of service to you soon!
We are available 24 hours a day, 7 days a week.